Ensuring long lasting performance and reliability
General News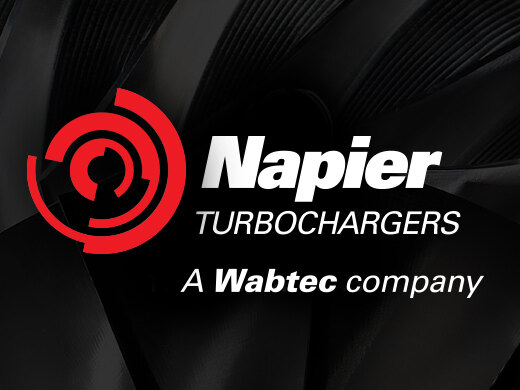 Napier Turbochargers has a long history of design innovation and employs the latest techniques and materials throughout its production processes. This commitment to innovation is not limited to the turbochargers themselves, OEM Spare Parts are produced to the same exacting standards.
Napier Genuine Spare Parts are only available direct from the product factory or through the company's fully authorised service network. This ensures that the high standards of quality and engineering tolerance can be maintained at all times. All official spare parts are supplied with a full product factory warranty and certificate of conformity. Napier parts and turbochargers undergo a series of stringent validation tests to ensure the parts longevity, reliability, quality and safety.
Poorly manufactured, non OEM parts can have a dramatic impact on fuel consumption, risk accelerated wear and a reduced performance output. Our global customer base insists on Napier Genuine Spare Parts as they understand that long lasting performance and reliability can only be guaranteed with the use of official spare parts. Genuine Napier spares are produced to the highest tolerances in geometry conformity and material properties. This commitment to the highest standards in performance and safety provides our Customers with the best in terms of product lifespan, compressor performance and fuel efficiency.
---
Posted 9th August, 2013