The sale of Napier Turbochargers to Wabtec Corporation
General News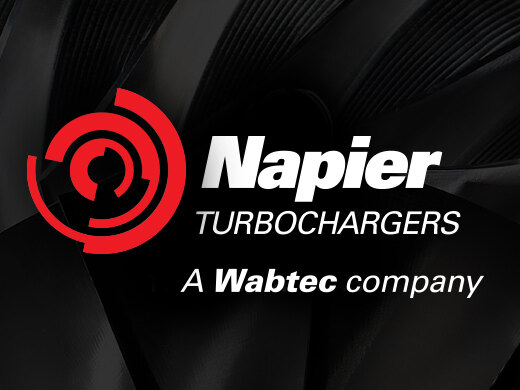 We are pleased to announce the sale of Napier Turbochargers to Wabtec Corporation (NYSE: WAB). Terms are undisclosed.
The Napier name is one of the most highly recognised and prestigious brands in British engineering history. Today, Napier is one of the largest independent manufacturers in the world of large axial turbochargers for use in the marine and power generation industries. It manufactures turbochargers for diesel, heavy fuel, dual fuel and gas engines in the 0.5MW-20MW power range as well as providing related spares and aftermarket services to its substantial installed base. From its own manufacturing facility in Lincoln, Napier services a worldwide customer base of leading engine manufacturers and independent service centres. Napier employs a highly skilled and committed workforce of over 150 and generates turnover of £35 million.
Napier was acquired by Primary from Siemens Industrial Turbomachinery Limited, a subsidiary of Siemens AG in 2008.
Neil Wallace, who led the original deal for Primary and represented its interests during the period of investment commented "We are very pleased to have helped Napier develop into a very successful, global, technology led business and to have achieved a successful exit which has provided Primary with a return of over 5x cost of investment. The acquisition will undoubtedly provide it with further opportunities within the Wabtec family of companies and enable it to continue its growth in new markets."
Albert J. Neupaver, Wabtec's president and chief executive officer, said: "Napier is a strong strategic fit with Wabtec. The company offers highly skilled engineering and technical capabilities, has a reputation for quality products and services, and is well positioned in growing markets. In addition, its large installed base provides a recurring aftermarket revenue stream. We also expect to take advantage of the company's global presence and growth opportunities in key markets, such as Asia."
Andy Thacker, Managing Director of Napier Turbochargers commented "Napier is renowned as an innovative company with an excellent suite of products delivering high performance. I am delighted the business has been acquired by a Company committed to investing further in R&D to maintain its technology and in the development of the business to meet our customer demands."
If you would like any further details about this realisation, then please contact:
Neil Wallace, Primary: +44 20 7920 4800 neil@primaryeurope.com
Alistair Armstrong, Primary: +44 20 7920 4800 alistair@primaryeurope.com
Andy Thacker, Napier: +44 1522 516 665 andy.thacker@napier-turbochargers.com
---
Posted 1st February, 2013