Wabtec Acquires Napier, A UK based provider of Turbochargers For Power Gen, Marine Markets
General News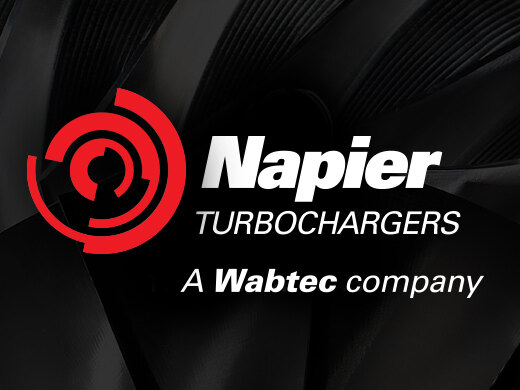 Wabtec Corporation (NYSE: WAB) has acquired Napier Turbochargers, a UK-based provider of turbochargers and related parts for the worldwide power generation and marine markets. Napier has annual sales of about $55 million. Wabtec expects the transaction to be accretive in the first year.
Based in Lincoln, England, Napier designs and manufactures turbochargers for high horsepower engines used mainly in generator sets. The company provides replacement parts and services for its large installed base of products around the world. Napier's customers include a variety of original equipment engine manufacturers and end-users. The company has about 150 employees.
Albert J. Neupaver, Wabtec's president and chief executive officer, said: "Napier is a strong strategic fit with Wabtec. The company offers highly skilled engineering and technical capabilities, has a reputation for quality products and services, and is well positioned in growing markets. In addition, its large installed base provides a recurring aftermarket revenue stream. We also expect to take advantage of the company's global presence and growth opportunities in key markets, such as Asia."
Wabtec Corporation is a global provider of value-added, technology-based products and services primarily for the rail and transit industry. Through its subsidiaries, the company manufactures a range of products for locomotives, freight cars and passenger transit vehicles. The company also builds new switcher and commuter locomotives, and provides aftermarket services. Wabtec has facilities located throughout the world.
---
Posted 1st February, 2013